Snowfield Alpacas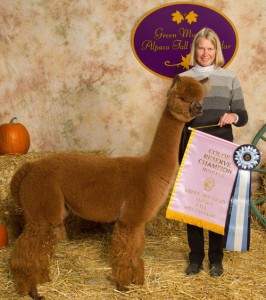 Snowfield Alpacas is a small alpaca farm located in the hills of west central New Hampshire.  We have a colorful herd of registered huacaya alpacas grazing our fields overlooking Mt Cardigan.  We are in our 10th year of owning and caring for these exquisite fiber creatures from which we produce beautiful yarns, roving and handcrafted alpaca products.
Our breeding stock comes from some of the best genetic lines in the country.  Many of our show Champions and award winning alpacas are featured on these pages.  Breeding for fineness of fiber, well balanced conformation and friendly temperament has been our goal.  We are also proud to offer a selection of fiber and pet quality alpacas who will charm you and provide you with fantastic fiber.
For more information on our alpaca Sales List, Herdsires and Fiber Products, please click on the appropriate link above.
Whether you are considering alpaca ownership, adding to your existing herd or interested in alpaca fiber products, we look forward to hearing from you!